Still Image Virtual Gallery » Disc, Tape & Book: Packaging & Graphics » Close-Up
When you've finished viewing the image, close this window to return to the Gallery Thumbnail Window
www.rejyna.com
rejyna@msn.com
Rejyna took the digital photos as single item shots to be used in the FMPro database catalog. By creating alpha channels for every image, she then could composite corrected shots of similar items with simulated shadows & backgrounds using Photoshop layers. The black corporate logo was reworked in Photoshop to add color and the catalog title text. The final was combined with an instructional text back cover layout in QuarkXPress for in-house CMYK duplication.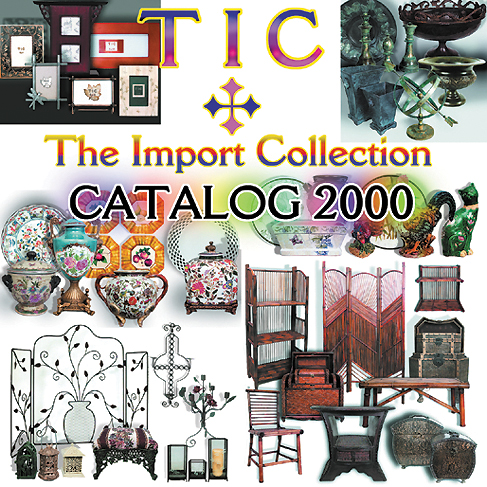 Acrobat .pdf versions of covers are included in the CD catalog so that remote sales & road show reps can print their own covers, duplicate the CD & provide them to select customers & showrooms.
Below is the label for this CD Catalog, created with Photoshop & QuarkXpress for CMYK in-plant duplication.