Still Image Virtual Gallery » Fine Art in Rough Form...the conceptualist » Close-Ups
When you've finished viewing the image, close this window to return to the Gallery Thumbnail Window
www.rejyna.com
rejyna@msn.com
Rejyna has had many opportunities to build things from scratch. One of these days there will be
a book about her junk-to-jewels approach in theatre, video & film production, even in the home & garden.
Below is a one of a series of flats that Rejyna created for a play production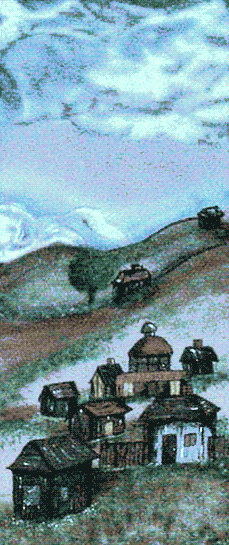 This is the section of the web portfolio where the oddball projects live.
Keep checking back because this will continue to be expanded
as old pictures of sets, models, etc. are found in our files...
All © RMD (Whitman)