Still Image Virtual Gallery » Print Logos & Web Gif Animations » Close-Up
When you've finished viewing the image, close this window to return to the Gallery Thumbnail Window
www.rejyna.com
rejyna@msn.com
The CITADEL logo below was created by Rejyna with airbrush watercolors and
composited with the ink, wax & watercolor art by Rejyna for LP, CD & Cassette Cover art.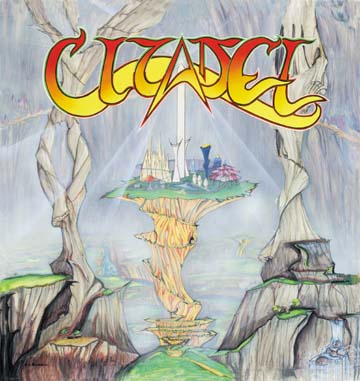 By using the logo as a separate piece of art over the cover art sans logo at
various zooms, the animation below is used on the band's website.

The logo alone was reworked in Photoshop & ImageReady for website use.

© Citadel/WE - Created by RMD