Still Image Virtual Gallery » Video Graphics, Titles & Credits, Frame Grabs » Close-Up
When you've finished viewing the image, close this window to return to the Gallery Thumbnail Window,
or click another page at right » home > www.rejyna.com contact> rejyna@msn.com
www.rejyna.com
rejyna@msn.com
Rejyna took a photo of the Cobra workstation, created various sizes with alpha channels in Photoshop.
Combining that with TitleDeko text and Hollywood F/X renders, she then edited them all into a short ID tag on
a PC (NLE), using Pinnacle Studio. This was created for kiosk animations and broadcast commercials. Using special audio effects, Rejyna also did the voice-over that went with the commercial, as well as creating the musical track.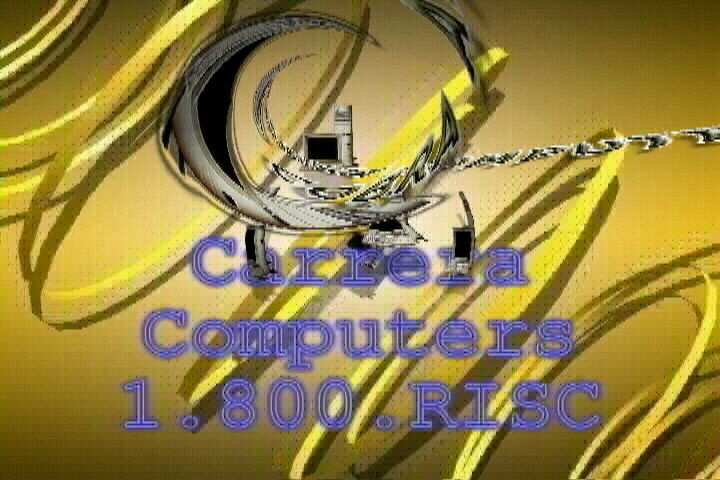 See & hear an a/v media clip from Rejyna's portfolio that plays an edit of the finished piece for
Windows Media (548 KB) - QuickTime (1642 MB)* - RealPlayer (418 KB)
* DSL or Broadband/cable recommended
---
Rejyna took photos of her hand drawn poster-sized comps, created various sizes with alpha channels in Photoshop.
Combining that with TitleDeko text and Hollywood F/X rendering, she then edited them all into a short ID tag on
a PC (NLE), using Pinnacle Studio. This was created for broadcast ID tags & "Best of..." tape & disc releases. Using special audio effects, Rejyna also did the voice-overs that went with the commercial, as well as creating the musical track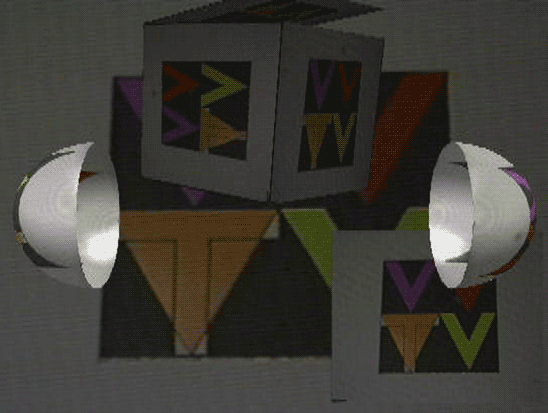 See & hear an a/v media clip from Rejyna's portfolio that plays an edit of the finished piece for
Windows Media (249 KB) - QuickTime (692 KB) - RealPlayer (214 KB)