Still Image Virtual Gallery » Digital Retouching: Clean up that mess! » Close-Up
When you've finished viewing the image, close this window to return to the Gallery Thumbnail Window
www.rejyna.com
rejyna@msn.com
Rejyna shot this yard scene using the Ricoh RDC7 digital camera.
The reduced version (top shot) is the unimpressive raw shot.
The shot below that is after retouching out the lens flare, telephone pole and air
conditioner in the far top background, and then covering the lower left mess,
unsightly pottery and shelf area with retouched in vine plants.
The lower left area was later used behind the text added to this shot in Quark.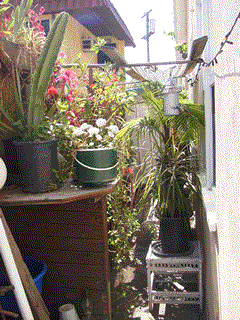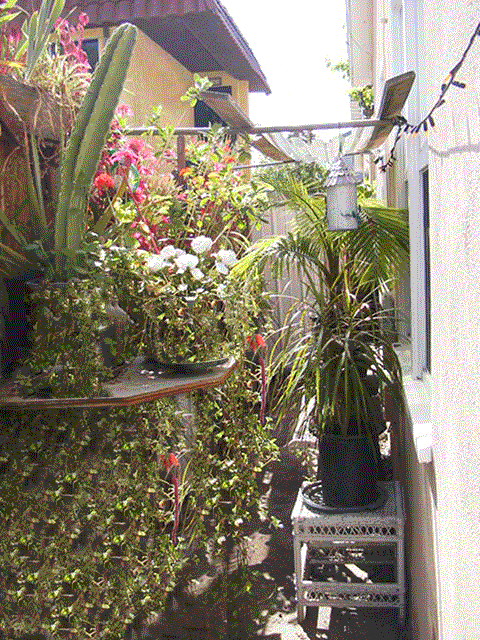 Elapsed retouching time = 3 minutes
More retouching here >>> 1 / 2 / 3
Wanna see some Digital Repair?
Click Here