Still Image Virtual Gallery » Digital Retouching: Period Accuracy » Close-Up
When you've finished viewing the image, close this window to return to the Gallery Thumbnail Window
www.rejyna.com
rejyna@msn.com
In San Juan Capistrano Village, Rejyna shot this 9MB native .tif scene using the Ricoh RDC7 digital camera.
Before any enhancements, she wanted to retouch out the kids, garden hose and electrical boxes on the wall
in Photoshop so that the photo could appear authentic or "period" accurate.
The animation below shows, in a progression, what Rejyna retouched out of this classic image.

Cable & DSL users who really want to closely inspect the retouch work can download
the fixed 2.1 MB JPEG which opens up to an RGB, 9 MB, 300 dpi, 5 x 7 image by right-clicking here and
choosing "save image", saving the file to your computer so you can open it in your image editing program for
magnifying glass inspection. This download is also royalty-free & suitable for printing.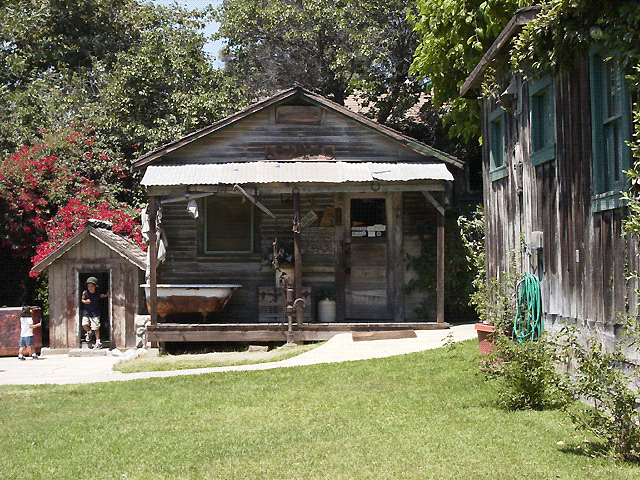 The animation above shows a progression of what Rejyna retouched out of this classic image
Elapsed retouching time = 4 minutes
More retouching here >>> 1 / 2 / 3
Wanna see some Digital Repair?
Click Here